Welcome to visit-Thailand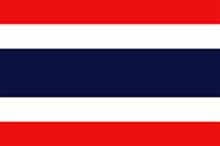 Thailand is not called the land of smiles for no reason. The friendly smile and helpful is the reason why Thailand in the West are increasingly seen as the ultimate paradise. A paradise where you basically allowed to do whatever they want as long as it does not include serious crime and drugs. A country but very low price level where one can live well on a minimum of a western country and get a piece of luxury in everyday life.

Thailand is so much more than prostitution and partylife, it is a country with a great and proud culture and stunning scenery as well as the unique friendly and smiling people.
Visit-Thailand.org is a private iniative and should not be confused with any government tourist information from Thai authorities. We assume no responsibility for any mistakes in the information contained on the website.
Worried about the tsunami?
Do you worries about travel to Thailand in fear of another tsunami like the one at Christmas 2004? There is little reason to fear another tsunami if you consider a trip to Thailand. For one thing, it can take hundreds of years between tsunami. Second, there is only a small part of Thailand's coastal area adjacent to the tsunami-prone areas.

Cities such as Hua Hin, Bangkok and Pattaya are all in the Gulf of Thailand which is not considered a tsunami prone area. In the tsunami-prone areas, it made a number of measures in case there will be another tsunami. It is developed a comprehensive warning system and it is in public places marked where one can escape up the hills to reach safety by a tsunami.

So there is little reason for concern. Don't worry about tsunami if you will be travelling to Thailand and if you can not put fear aside so make sure you only to travel to a destination that is not in a tsunami prone area. If you still can't let the fear disappear you can always visit inland cities like Chiang Mai, if a tsunami reach that city the doomsday is here wherever you are in the world..